Radical Honesty Workshop is for Clearing Up the Past and Creating Deeply Nourishing & Life-Changing Relationships by Telling the Truth.
Face the fact that we often lie to ourselves and other people.
We pretend, manipulate, and withhold how we actually feel and what we actually think. This creates stress, dis-ease and more of the same of what we're trying to prevent by telling the lie in the first place.
Would you like to learn the art of Telling the Truth and Free Yourself from constant thinking and anxiety by doing so?
Would you like more deep connections and intimacy in your relationships?
Would you like to learn how to know what you want, how to ask for it and receive unconditionally?
Would you like to be part of an honest community?
If yes, this Radical Honesty workshop is designed for you.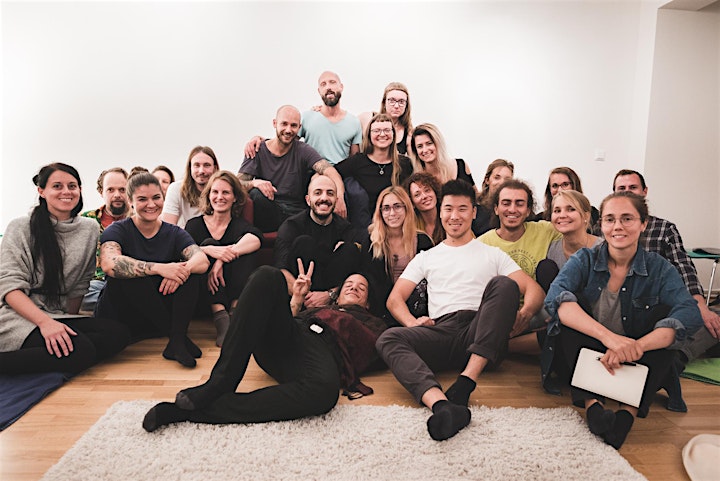 Price
EARLY BIRD Tickets 340 EUR until December 10th,
thereafter REGULAR PRICE is 380 EUR
Friday Introduction workshop only 25 EUR.
Price Includes
Introduction Workshop (Friday 19-21:00h)
2-day Workshop (Saturday 10-19h & Sunday 10-18h)
Support & Check-In Call with the 2 Trainers (2 weeks after the workshop)
Lifelong Access to Email Support Group
What will you get out of this workshop?
learn to be completely honest & support others in telling the truth
free yourself in your intimate relationships
overcome fear, shame & guilt
go beyond blame & solve conflicts creatively
experience whole-body forgiveness
relieve stress caused by constant worrying and thinking
break free in arts and business
dare to ask for what you want & receive unconditionally
complete the past, live fully in the present & create the future you want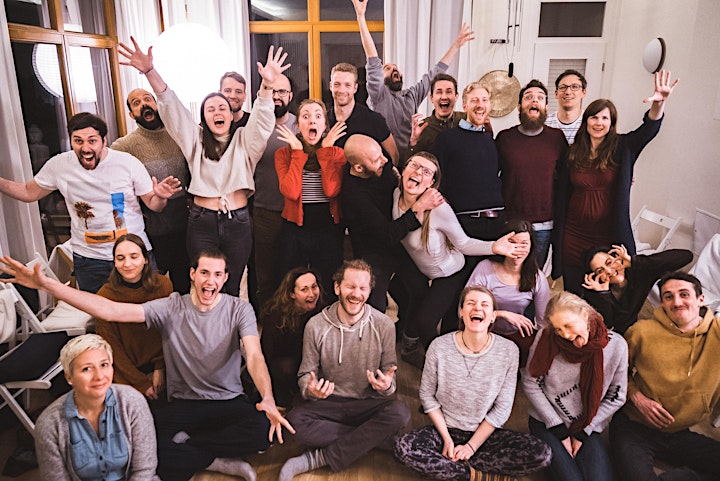 How do we work?
We will direct your attention so you can take charge of your experience, relax into your body and speak from your heart
We will guide you with clear direct specific language that supports you to stay grounded in your experience and relate to others honestly, with compassion and complete forgiveness
We will encourage you to open up completely and share wholeheartedly with the support of your community
We will conduct paired and group exercises so you can experience it all by yourself and share it with your peers at home
Opportunity for Honest Community
You will leave the workshop with a new set of relating skills that you can apply on your own–with real people in your life–to get out of your mind, in touch with reality, and experience ongoing personal evolution to create and live in an honest community.
Continuous Support
After the workshop, you will receive continuous support from the trainers via email. Also, you will get access to the network of Radical Honesty graduates: a fantastic resource for co-hearted living amongst friends.
ABOUT THE TRAINERS
Jura Glo, Radical Honesty Trainer Candidate Berlin/Lithuania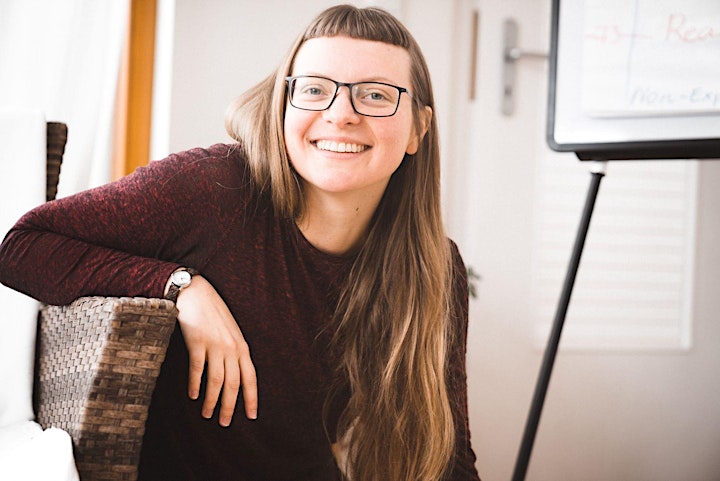 Jura is a trauma-informed workshop leader and personal coach in honesty, intimacy and sexuality. She is the founder of the largest Radical Honesty community in Europe. She leads Radical Honesty in Berlin practice groups since 2014, and is a Radical Honesty trainer candidate since 2017.
She worked and learned directly from the master trainer Taber Shadburne, whose work is often called Compassionate Radical Honesty, Dr. Susan Campbell, relationship therapist, Dr. Brad Blanton, the founder of Radical Honesty, and other recently certified trainers. She's studying developmental and attachment trauma and her work is sharp in precision and gentle in nature.
Jura is coming from the background of Psychotherapy, Somatic Coaching, Tantra Yoga, Conscious Sensuality, Therapeutic Bodywork and Mindfulness, thus, providing a wide range of experiences and a safe space to experiment being as we are.
She founded a visionary organization TransformWork that aims to create spaces of transformative nature for people in order to establish and export a new culture for living, working & relating.
People have everything today, but Connection… Join our Community of Conscious Creators ♥
www.JuraGlo.com | TransformWork – Workshops & Retreats | Radical Honesty in Berlin | Honest Dating
Christoph Fink, Radical Honesty Trainer Munich
"For most of my life I tried to get approval by chasing success. Whether it was as a dad, in martial arts, in yoga or meditation – it was always about doing everything right. Never disappoint!
To get over my frustration in relationships I tried nonviolent communication and meditation. In order to become confident with women I sought help in hypnosis, NLP, flirt-training and I tried to display determination and manliness. Only through Radical Honesty could I get over shame and anxiety. Through practicing Radical Honesty, I finally got to experience all the adventures and relationships that I had hoped to get through discipline, strategies, tricks, and different masks.
My greatest passion is to help other humans liberate themselves from fear, guilt, and shame. I want to inspire and show how simple deep connection can be and how great a life without masks feels."
Christoph Fink coaches individuals and couples, leads ongoing groups in Munich, and teaches workshops all over Europe. In 2017, Dr. Brad Blanton certified him as an official Radical Honesty Coach and Trainer.
www.radicalhonesty.com/christoph-fink